Rumors about the Shibarium release are rife on social media with users claiming that the layer-2 network will launch this month. This speculation comes after Unification xFund, the firm that's working behind the L2 solution, revealed in a blog post that Shibarium public beta testnet will be released in Q3 of 2022.
In addition, an xFund moderator tweeted on August 25, "Shibarium 30th of September. Powered by $xFund."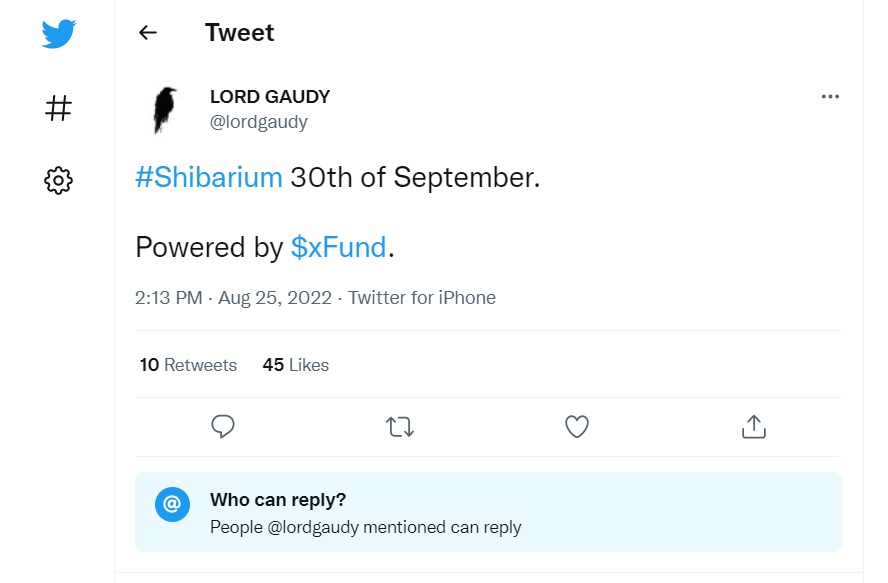 The moderator deleted the tweet after it received widespread attention from the Shiba Inu community.
However, the Shiba Inu team has addressed the rumors and dismissed claims that Shibarium will release in September. Trophias, the SHIB defense team's co-lead, took to Twitter to confirm that Shibarium will not release on September 30.
"I feel that the SHIB Team needs to make a statement. No dates for Shibarium have been posted or authorized for release," he tweeted.
He added, "As for the xFund Community Team, they are separate. Their community team does not have any information about Shibarium, the release date, or any other information about the detailed documentation that is coming. When ready, the dev(s) of Shibarium & the SHIB Team will be vocal."
Trophias also praised the devs that working behind the development of Shibarium. "xFund and their devs are the Oracle services that we have selected! We support them and we know they'll smash it out of the park!"
So the SHIB team has not given out a tentative release date for Shibarium. Rumors and speculations on social media about its release should therefore be taken with a grain of salt.